アンドロイドユーザーの皆様、お待たせして申し訳ありません。
実機で動いてはいますが、リリースまでもうちょっとテストが必要な状況です。
なるべく早く配信できるよう頑張ります。
For all the Android users, we apologize for keeping you waiting.
We are working really hard to complete the Android version, but it still needs to be tested.
Please bear with us a little more.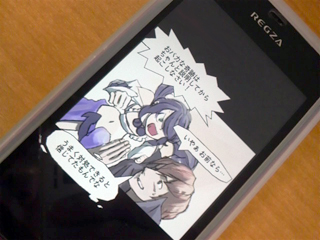 写真はちょうど手元にあったDocomo T-01Cでのプレイ写真です。
This is a recent pic of the android version played on a T-01C from docomo.